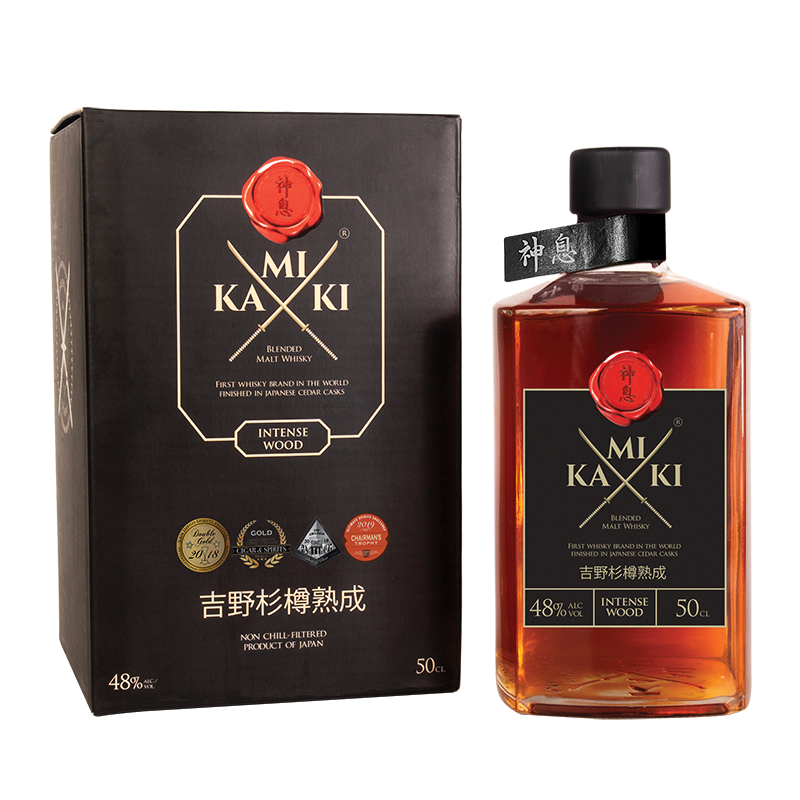 Kamiki Intense Malt Whisky 500ml
Regular price
$2,000.00 TWD
Sale price
$2,000.00 TWD
Regular price
Kamiki is a new expression of premium Japanese style whisky blessed by Omiwa priests from Nara. Nara is the ancient capital of Japan and it holds many temples from Shinto, Tengri and Buddhist religions, which makes Nara «The City of Temples».
Kamiki INTENSE is an exclusive version of Kamiki ORIGINAL whisky has a smooth taste, complex flavor and driven by pure malted barley. There is no age statement on the product. It has been aged in oak barrels minimum of three years and second aged in non-charred local cedar casks longer than Kamiki ORIGINAL for bolder taste lovers.
Alcohol: 48%
Packing: 6 x 500ml
For enquiry kindly contact us on our LINE page.

Estimated Delivery:Dec 12 - Dec 16

Free Shipping: On all orders over NTD3000