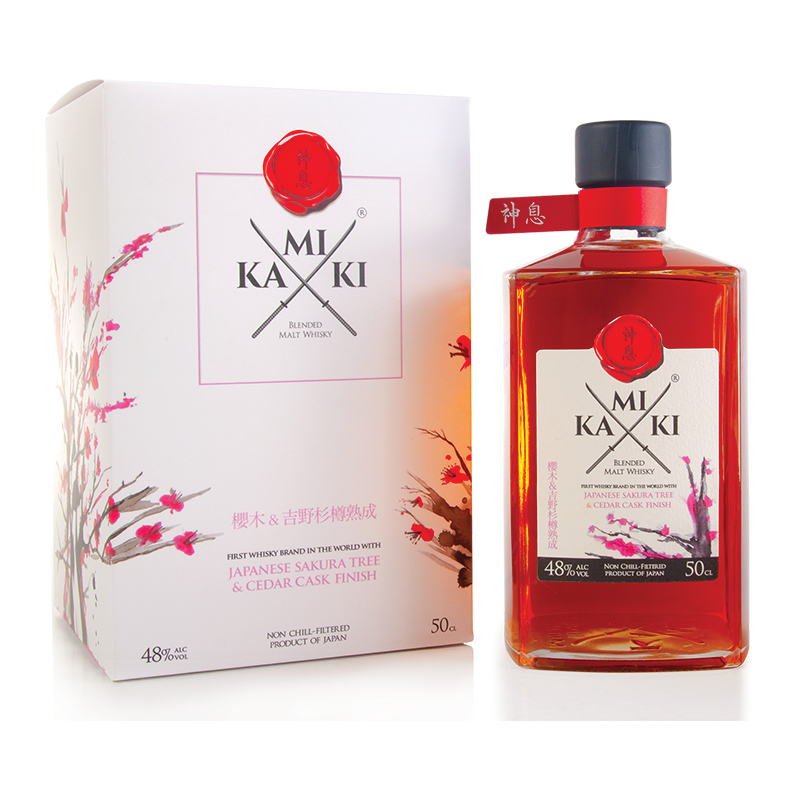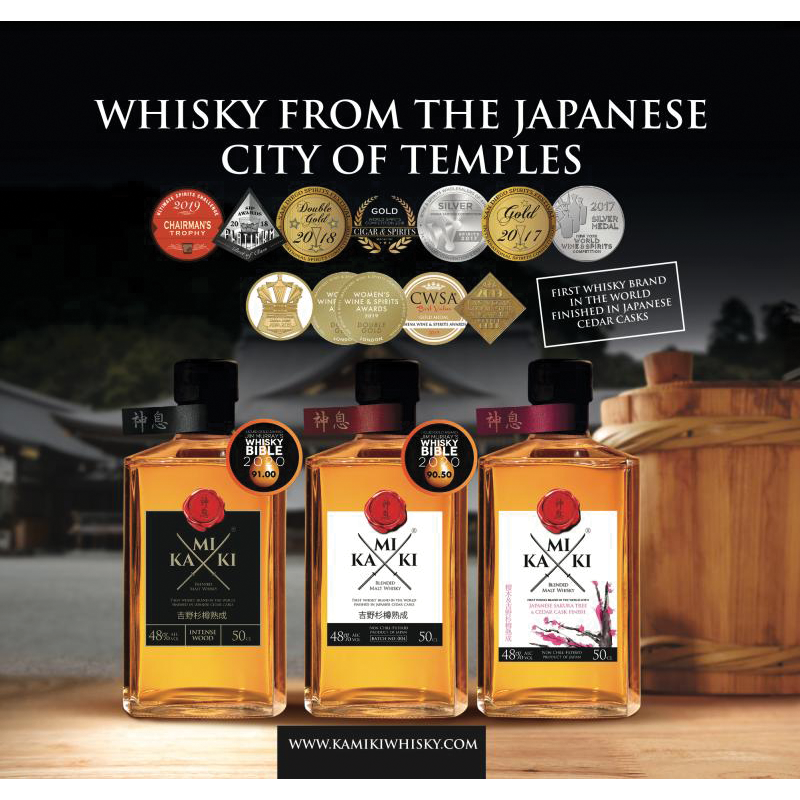 Kamiki Sakura Malt Whisky 500ml
Regular price
$2,000.00 TWD
Sale price
$2,000.00 TWD
Regular price
Kamiki is a new expression of premium Japanese style whisky blessed by Omiwa priests from Nara. Nara is the ancient capital of Japan and it holds many temples from Shinto, Tengri and Buddhist religions, which makes Nara «The City of Temples».
Inspired by sacred Sakura tree and timeless traditions of Nara, we curated Kamiki SAKURA. Kamiki SAKURA is an exclusive version of Kamiki ORIGINAL whereby the blend is aged in Sakura casks at the final stage after it is rested in Yoshino-Sugi casks. This two-step cask finish brings the essence Yoshino Sugi and Sakura wood with a distinct warming woodiness that reminds Nara forests with sandalwood and gentle spice, before sweet cherries notes. There is no age statement on the product. It has been aged in oak barrels minimum of three years and second aged in non-charred local cedar casks and finally Sakura casks to bring the taste of Nara forests in a whisky bottle to the world.
Alcohol: 48%
Packing: 6 x 500ml
For enquiry kindly contact us on our LINE page.

Estimated Delivery:Dec 15 - Dec 19

Free Shipping: On all orders over NTD3000